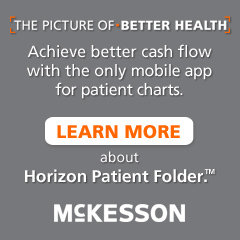 EHR Pitfalls
Human factors are frequently to blame for failed EHR implementations, according to HIT Exchange magazine.

TRMC Nurse Terminated for
Unauthorized Record Viewing
The Daily Tribune reports on a Texas nurse who earned a pink slip for unauthorized viewing of patient records.



Have a coding or transcription question? Get an expert answer by sending an e-mail to

edit@gvpub.com

.




This month's selection:


I transcribe for a plastic and reconstructive surgeon. He often gets referrals from dermatologists who send patients following Mohs surgery for closure of the open wound. The doctor has begun using 15002 along with the closure code (unless the closure code includes excision/wound prep, such as 14060) to code the procedure. He also used 15002 and 15003 to code a scar revision (56 cm X 3 cm, closure codes 13101 and 13102 X 10). Is this correct? Is 15002 appropriate for these types of procedures?

Jane C.
Fort Lauderdale, Florida



Response:


Usually closure of an open wound after Mohs surgery is achieved with either an adjacent tissue transfer (14000 to 14302), complex closure (13100 to 13160), or intermediate repair (12031 to 12057), depending on the type of closure required.

Read the full answer »



4medica Mobile App


Physicians can access lab results, patient demographics, and other clinical data in real time whenever and wherever needed. Read more »



AF Stat Smartphone App


AFib Educator 2.0 includes new animations and resources to improve patient-physician dialogue about atrial fibrillation. Read more »



The Little Blue Book Mobile


tlbb Mobile 2.0 and tlbb Mobile for Android are now available, allowing physicians to use the little blue book with their smartphone to find the information they need to help their patients. Read more »



For The Record's online gift shop features a wide variety of items for HIM professionals for any occasion. Whether you are searching for products to give friends or colleagues, hand out to clients, or wear yourself, finding the right gifts is easy and affordable at For The Record's online gift shop. Choose from t-shirts, journals, clocks, buttons, mouse pads, and much more! Check out our secure online shop today or call toll-free 877-809-1659 for easy and fast ordering.




As the number of mobile devices continues to mount, have you ever wondered if room is getting tight for all those communications to reach their destination? This month's E-News Exclusive makes the point that unless more wireless spectrum becomes available, the union between healthcare and mobile devices will suffer, perhaps even snuffing out the advances that have already been made.

And be sure to check out our glimpse of what HIMSS attendees can expect at this year's conference.

— Lee DeOrio, editor



Why the Healthcare Industry Cares
About the Spectrum Shortage
By Steve Largent

Mobile health (mHealth) applications have transformed virtually every aspect of the healthcare landscape in America and around the world. Through the burgeoning adoption of mHealth technologies, the medical community and patients are experiencing improved access and quality of care while decreasing costs—the three pillars of healthcare reform. Additionally, mHealth solutions are reducing medical errors, removing geographic and economic disparities, and reinforcing consumer-focused and personalized healthcare for millions of people. Yet the future of mHealth is threatened by the reality of an impending spectrum shortage that could impede the wireless networks' ability to deliver life-saving data and dampen the incredible innovation that is thriving today.

Full Story »




The Coding Enabler


Computer-assisted coding can be a valuable tool for healthcare organizations looking to gain an edge in productivity. Read more »



HIT Keeps in Touch With Patient Care


Health systems in Delaware and Texas serve as examples of how HIT can raise standards and improve workflow. Read more »



mHealth in Action


Using smartphones to help new mothers and diabetes patients is demonstrating positive outcomes while also revealing roadblocks to even better results.
Read more »

The CCD and Meaningful Use:
A Mutually Beneficial Relationship
Many industry experts believe the continuity-of-care document is well suited to help organizations achieve meaningful use goals. Read more »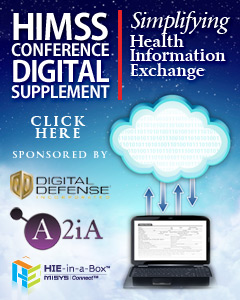 Education Sessions, Networking Opportunities
Promote Public Policy at HIMSS12

Developed by the HIMSS Government Relations team, HIMSS12 offers education programs and networking opportunities highlighting the society's public policy initiatives to foster broad adoption of HIT and providing guidance to HIT stakeholders on how to get involved in public policy at the state and federal levels. Policymakers scheduled to speak at HIMSS12 include Farzad Mostashari, MD, ScM, national coordinator for HIT; Todd Park, chief technology officer for Health and Human Services; Carolyn Clancy, MD, director of the Agency for Healthcare Research and Quality; Leon Rodriguez, JD, director of Health and Human Services' Office for Civil Rights; and Janet M. Corrigan, PhD, MBA, president and CEO of the National Quality Forum. Additional sessions will be offered by representatives from the Centers for Medicare & Medicaid Services (CMS).

Read more »



AHIMA Member Named California Deputy Secretary
of the Health Information Exchange

Gov Edmund G. Brown, Jr has appointed Pamela Lane, RHIA, MS, CPHIMS, of Fairfield, California, as deputy secretary of the health information exchange at the California Health and Human Services Agency.

An active member of AHIMA for 25 years, Lane, a Navy veteran who served in the Gulf War, has been vice president of health informatics at the California Hospital Association since 2007. She has also served as senior director of revenue cycle management at NorthBay, director of business operations and HIM at Lompoc Healthcare District, a senior installation specialist at Quadramed Corporation, and director of HIM at the Westerly Hospital.

Read more »



For The Record offers many flexible advertising programs designed to maximize your results. From print advertising to e-newsletter sponsorships, website advertising to custom e-mail marketing, For The Record helps maximize your investment. E-mail our experienced account executives today for more information or call 800-278-4400!

AlliedHealthCareers.com is the premier online resource to recruit HIM professionals. Post your open positions, view resumes and showcase your facility's offerings all at AlliedHealthCareers.com!