For harried health care organizations struggling with chart lag, virtual scribes may be an enticing option. Ship out the work and get it back in a timely fashion that's ready for the revenue cycle? What's not to like?

However, approaching this strategy from a cost-conscious perspective could lead to big trouble. This month's E-News Exclusive untangles the keys to ensuring that the chosen scribe service has taken all the necessary steps to be HIPAA compliant.

— Lee DeOrio, editor



Is Your Scribe Service HIPAA Compliant? What to Know and What to Ask
By Terry Ciesla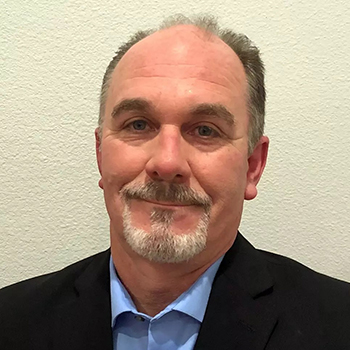 Terry Ciesla
Photo credit: ScribeEMR

COVID-19 and the universal acceptance of telemedicine are driving adoption of remote scribe services.

Hospital and physician networks alike are realizing financial and quality-of-life benefits from outsourcing EMR documentation, charting, and other ancillary services. This includes more efficient workflow, an increase in patient visits per week, fewer charting backlogs, and a boost in revenue cycle efficiency.

Understandably, giving an outside firm access to an EMR and other sensitive patient information raises a red flag, which could be a nonstarter for health care providers that would nevertheless benefit from these services.

HIPAA compliance is one of the top three concerns health care organizations express when considering virtual scribes. Here's a checklist of what to know and what to ask to ensure a scribe service is HIPAA compliant before giving them access to your patients' electronic protected health information (ePHI). If a service can't prove it's HIPAA compliant—with certification to authenticate training—then move on. A less expensive scribe service isn't worth risking the possibility of incurring significant penalties for a HIPAA violation.

Full story »



EHI Provides Guidance for Protecting Non–HIPAA-Covered Health Data


Executives for Health Innovation seeks to protect health data held by health tech companies, which are not bound by HIPAA, according to HealthITSecurity.



Abortion-Murder Charge Against Texas Woman Spurs Calls for HIPAA Lawsuit


A Texas woman was charged with murder due to the state's new abortion laws, but some say the arrest stemmed from a HIPAA violation, reports Newsweek.



Datavant Switchboard Digitizes Secure Patient Data Exchange


Datavant announces the expansion of Datavant Switchboard to power digital release of information (ROI) for health systems and clinics. The platform is an end-to-end secure, seamless technology that facilitates the exchange of health information while enabling health systems to implement their unique processes for data sharing. Ciox Health, a Datavant Company, will be delivering Datavant Switchboard to interested health systems. Datavant Switchboard enables fully digital submission of authorized requests, digital retrieval, and delivery of the corresponding patient records. Features include an ability for health systems to deliver a patient experience for health data requests that includes digital consent, authentication, and delivery of data, as well as configurable data controls for providers such as a configuration engine that enforces the ROI rules set by each provider for each type of request. Learn more »



CHIME Launches Digital Health Insights


The College of Healthcare Information Management Executives (CHIME) announces the launch of Digital Health Insights, a new digital destination powered by CHIME. Digital Health Insights will deliver actionable information on today's most pressing issues facing health care professionals by providing additional public access to the latest news, trends, events, and resources available in the industry. It will cover topics such as artificial intelligence and machine learning, clinical care delivery, cybersecurity, digital health leadership and transformation, patient engagement and experience, and virtual care. Health care professionals can subscribe to weekly newsletters to receive access to digital content associated with their preferred topic channels, and join the Digital Health Community, which provides a secure, online environment to exchange ideas, solutions, and best practices. Learn more »



Messaging Platform Launches in the United States


Celo Health, a provider of a HIPAA-compliant messaging platform for health care providers, announces the opening of its US headquarters in Seattle and has named Jack Clough to head the operations. As chief growth officer at Celo Health, Clough will lead the operational, sales, and marketing activities for one of the most affordable, easy-to-use, secure, and reliable messaging platforms for health care teams. The platform enhances the patient experience while maintaining the confidentiality of patient information and complying with HIPAA regulations, and is so easy to use that health care providers can achieve immediate onboarding of all its employees in a short time frame. Learn more »



SHOAR and Automation Anywhere Partner to Automate the Revenue Cycle


The sheer amount of data that a hospital or health care provider touches and processes on a daily basis is now beyond human ability alone. To automate processes, hospitals and health care providers can start by building a strong roadmap to move forward with an artificial intelligence–enabled revenue cycle. That's why SHOAR (Smart Health Operations and Revenue Solutions), an artificial intelligence solution for the health care industry's revenue cycle, announces a new partnership with Automation Anywhere, a startup and global leader in robotic process automation. The two will collaborate to bring the best, most-connected resources to the health care sector. Learn more »


Know the 'Rights' for Accepting Patient Records


On the other side of the release-of-information equation are the facilities receiving the data. What "rights" must be in place for them to be able to accept medical records and images? Read more »



Security Tips for Personal Devices in the Workplace


Personal devices inside health care organizations pose several security risks. How can facilities best handle the situation? Read more »


EHNAC and HITRUST Partner to Strengthen Privacy and Security Requirements



The Electronic Healthcare Network Accreditation Commission (EHNAC) and HITRUST recently announced a partnership to strengthen the framework of the Trusted Network Accreditation Program (TNAP). TNAP seeks to promote interoperability by assuring the security and privacy of trusted networks and the use of enabling technologies in the health care ecosystem. The program provides third-party review with accreditation for Trusted Exchange qualified health information networks (QHINs) and participants, addresses existing security and privacy compliance mandates, and aligns with new Trusted Exchange Framework and Common Agreement (TEFCA) regulatory requirements.

Developed through an industry collaboration in alignment with the development of the TEFCA, TNAP provides third-party accreditation for health care exchange entities such as QHINs, participants, health information exchanges, accountable care organizations, data registries, participant members, and other stakeholders. The program is administered by EHNAC and assesses an organization's ability to demonstrate alignment with TEFCA requirements, including reviewing technical performance, business processes, and resource management, as well as leveraging the HITRUST Common Security Framework (CSF) for privacy and security requirements.

Read more »


Have a coding or documentation question? Get an expert answer by sending an email to edit@gvpub.com.



A Secure, Anonymous Résumé Bank
Job Alerts Sent to Your E-mail

For The Record's online gift shop features a wide variety of items for HIM professionals for any occasion. Whether you are searching for products to give friends or colleagues, hand out to clients, or wear yourself, finding the right gifts is easy and affordable at For The Record's online gift shop. Choose from t-shirts, journals, clocks, buttons, mouse pads, and much more! Check out our secure online shop today or call toll-free 877-809-1659 for easy and fast ordering.


For The Record offers many flexible advertising programs designed to maximize your results. From print advertising to e-newsletter sponsorships, website advertising to custom e-mail marketing, For The Record helps maximize your investment. Email our experienced account executives today for more information or call 800-278-4400!

Jobs.AlliedHealthCareers.com is the premier online resource to recruit HIM professionals. Post your open positions, view résumés and showcase your facility's offerings all at Jobs.AlliedHealthCareers.com!